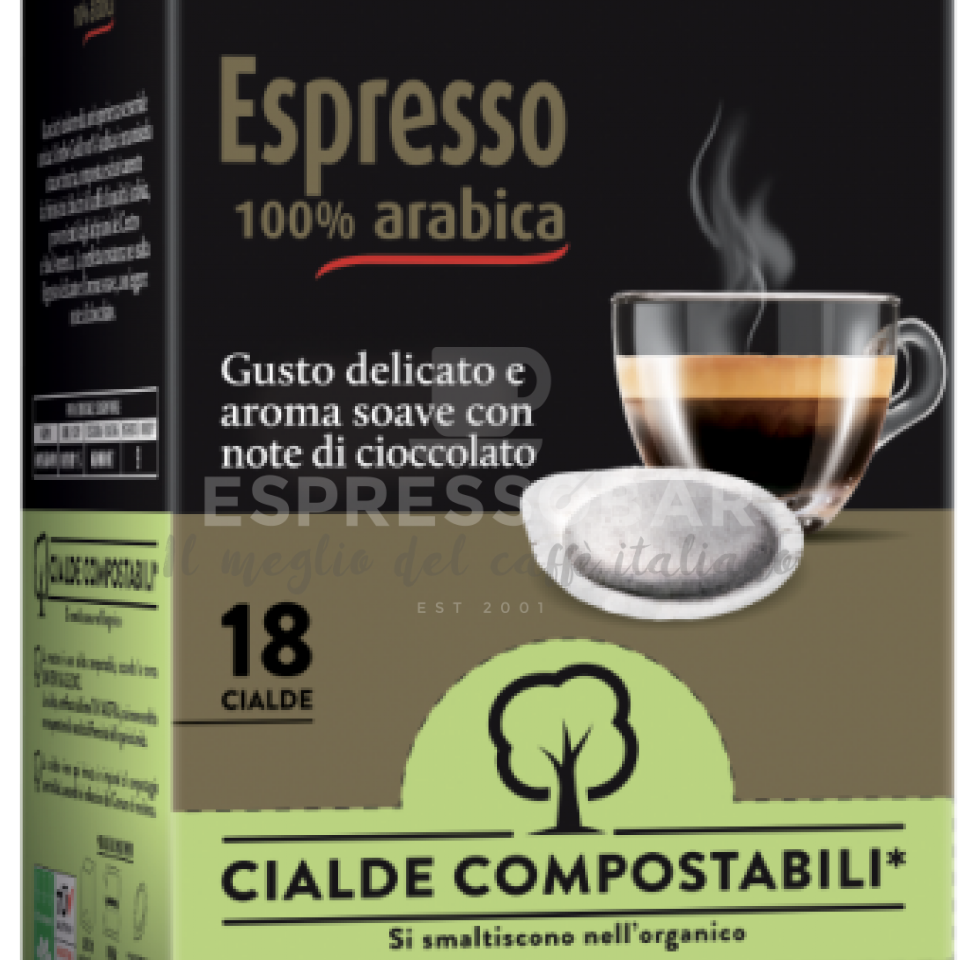 Pads Espresso 100% Arabica - 18er Pack
100% roasted arabica beans artfully roasted:
This coffee flatters the palate with its spicy, round aroma and its pleasantly sour finish.
The crema is very dense, caramel-colored and lasts for a long time. Due to the exquisite selection of pure arabica, these cialde are particularly suitable for preparation as espresso, but also cappuccino or latte macchiato.
The pads are packed in a protective atmosphere.